You've probably seen NFTs everywhere but we've cooked up something different where you not only get your hands on an original collectible but some amazing access to Dave and the gear. In conjunction with our upcoming collab with Dave East's brand From the Dirt, we're releasing 18 Limited Edition NFTs which all come with their own unique packages.
---
wIt's been a while since our last feature but as part of our latest drop in collaboration with @_robrich and @_therichfam, we're donating a percentage of profits to the Mitchenor Foundation; a charity doing amazing things for children in underserved communities in the US and Africa focusing on education in the Arts. Check out what they're about in our interview with them below and definitely give them a follow @themitchenorfdn or check out their site here more info. Can you tell us about the foundation and what you are doing? We are a NPO based in LA providing performing and visual...
---
We interviewed B. JaWuan Jones, creator of Haircut4Homeless about 12 months ago and it was one of the inspirational stories of 2019 for us. We wanted to follow up with him and see how he was getting on. If you don't know who @Haircut4Homeless we encourage you to follow him on his journey as he gives back to the people with free haircuts for the homeless.  Firstly, what have you been up to since we last spoke 12 months ago? The last 12 months since we last spoke have been great. I'm still continuing on my mission to end homelessness one haircut at...
---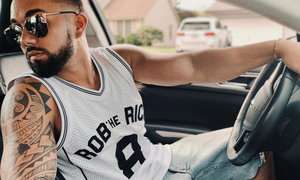 Corey Pieper 
(@corey_pieper
) is rap artist, an incredible talent with a full range of tracks, including doing the lyrics and music for the very first Rob the Rich video. He is a pursuing his dream of making music which has already taken him to some dope places and performing in front of thousands. Check out his latest single MIA 
here
 and click the link below to find out about his journey and some great advice for anyone who wants to follow a similar path…definitely one to follow.
---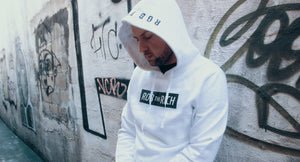 Steven (@phillflyboy) is a creative director with a focus on music videos and has worked with some of the biggest names in the hip-hop business including Kendrick Lemar, The Game, Rick Ross just to name a few. He is truly an expert in his field and his talent takes him all over the world shooting everything from ads, to music videos and film, check out his page to see just how good he is. We were lucky enough to get the inside scoop on how he got there and tips for anyone who wants to follow in his footsteps.